400 block Grand Central Main Street heading west.
Digital Rebirth of a Burned Block!*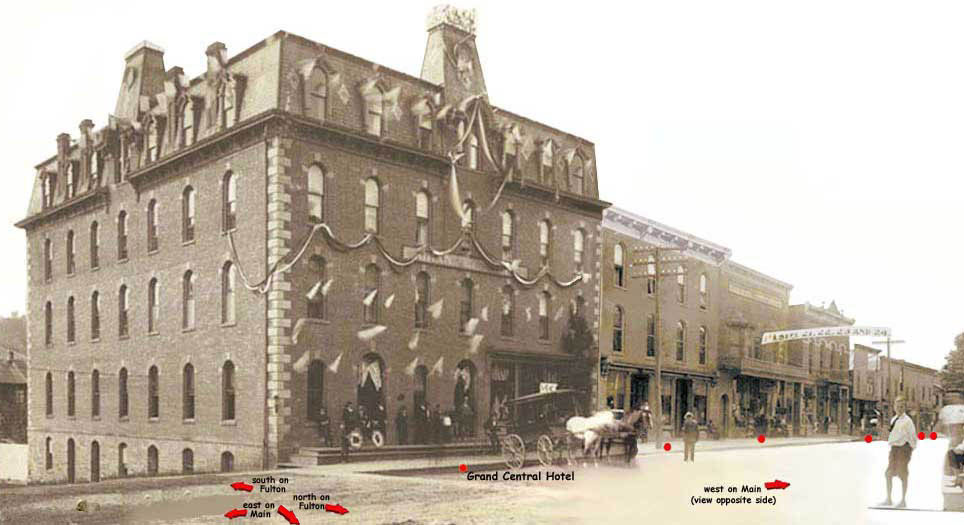 photo credit: R. C. Gleason Collection & John G. Coleman Collection
photo block recreation by Jon Ross Watson 2001
See a recent picture of this site
Go to 1898 Sanborn-Perris Interactive Map

Digital Rebirth of a Burned Block!* The above photo is a recreation blending of two separate photos to illustrate the complete south side of the 400 block prior to its series of three devastating fires. The mansard roof/& entire interior of the posh Grand Central Hotel was destroyed in a devastating 1899 fire . The western section of the block, known as the "Old Stand" was totally destroyed by fire in 1933 as well as the Imperial Hotel Block. Finally, a fire on Thanksgiving Day 1996 totally destroyed the remaining building of the former Grand Central Hotel.

This picture is taken at the corner of the 400 block where Fulton street connects to Main Street. Click on the Grand Central to learn its history from start to finish.
Click on the arrows to move up and down the street.
Grand Central Hotel site in 2002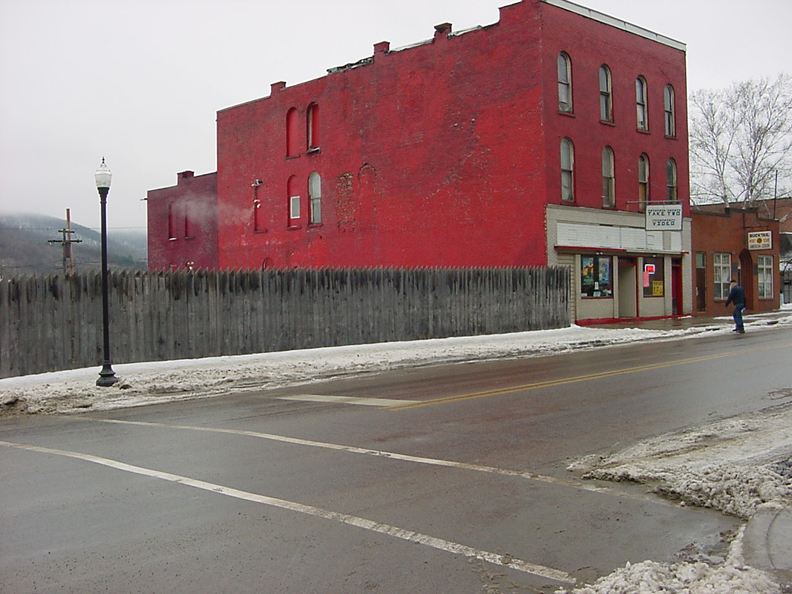 photo credit: Phil Herzog Collection