Inside the Grand Central 1895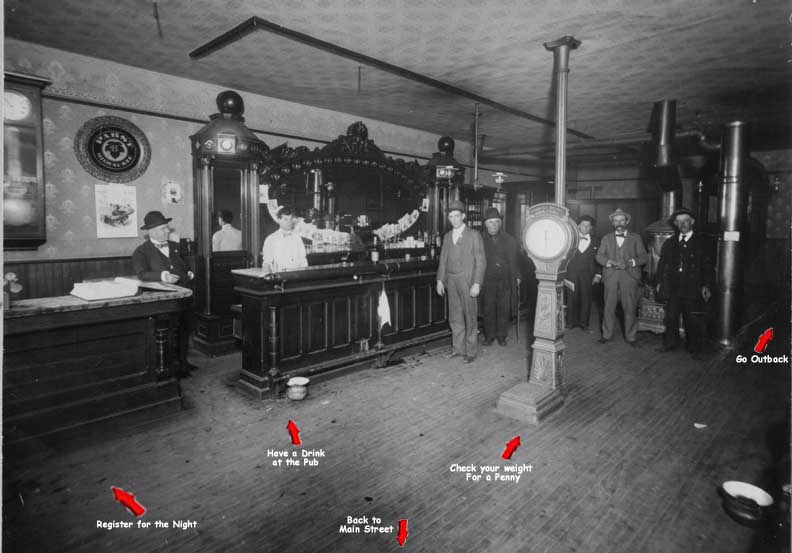 Grand Central Pub & Hotel
A meeting place for townsmen as well as out of towners. Generally populated by the male race, where one could enjoy a chew of tobacco, have a drink, or register for the night. Although tavern like the atmosphere was kept formal with men in suits, and workers dressed accordingly.