1895: James McKean House
looking north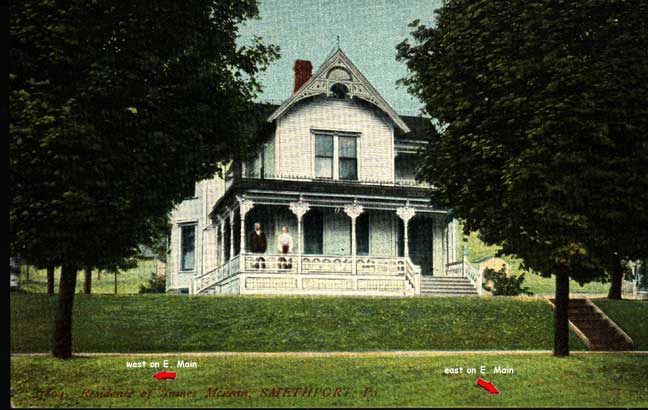 photo credit: John G. Coleman Collection
See James McKean Mansion 2000AD!
McKean County Miner
April 5, 1895
James McKean Buys Mansion

James A. McKean has purchased from Chas. H. Moore the beautiful residence on the corner of Main and Pine streets; consideration unknown. This is one of the finest residences in town, costing Mr. Moore, who built it, over $6,000.

James A. McKean, farmer and lumberman, P. O. Smethport, was born at Glen Cove, Long Island, N. Y., August 11, 1845, a son of Bernard and Bridget (Graham) McKean. In 1848 his father moved to McKean county, Penn., and located on what is known as the "Bond farm," on Marvin creek. This he afterward sold, and then settled on the adjoining farm to the south, where he still lives. The mother died in the year 1888. They had a family of seven children: Thomas and Phoebe (twins), James A., Mary A. and William (twins), Charles and Edward B., James A. McKean had the advantage of only a common-school education, but improved every opportunity to obtain a knowledge of the English branches. During the summer his services required on the farm, and in the winter months he attended the district school, there being but one in a district of ten miles, and a tramp of miles through the snow of the valley was necessary each day. But it was this experience in his youth that helped to form the character of young McKean, and that has made him the successful business man of later years. When eighteen years old he entered the entered the employ of James E. Butts, at Buttsville, for whom he worked two years, in the meantime having charge of the building of the high dam across Three-mile Run. Later, he worked at the carpenter's trade, and then went to Kane, where he was employed in the car shops of the Pennsylvania & Erie Railroad, five years. In 1874 he bought the farm where he now lives, which adjoins his father's on the south, and since then has been extensively engaged in the lumber and bark business, employing during the bark and timber season from fifty to one hundred men. Mr. McKean has always been a stanch Republican, and cast his first presidential vote for Gen. Grant, in 1868. He has served two terms as supervisor of his township, and, in 1887, was elected a member of the county board of commissioners. In January, 1869, he married Mrs. Julia S. Hubbard, and they have two children: William Hubbard and Maggie. Mr. And Mrs. McKean are members of the Catholic Church.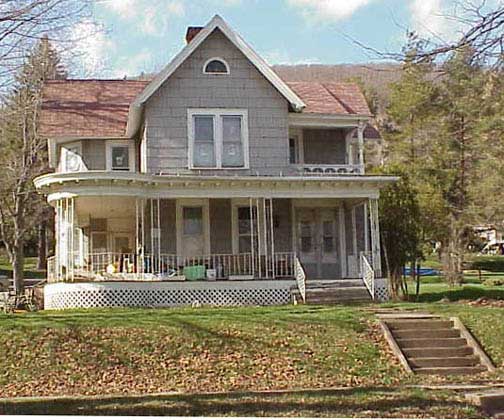 See James McKean Mansion 1895!