Medbury House
Smethport's Underground Railroad Stop.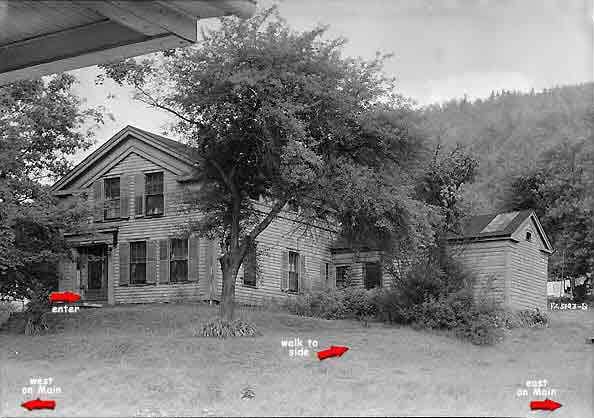 photo credit: Library of Congress
American Memory Collection

The Medbury house on Main St. in Smethport was built by Smethport pioneer architect and buiilder Solomon Sartwell. Smethport Abolotionist Nelson Medbury and wife Louisa were the first known people to live in the house. They later sold it to W. Milliken in 1875. W. Milliken lived in the house for a few months and then sold it back to Louisa Medbury. Louisa Medbury lived in the house for about 20 years and then sold it to Clara Cornforth. Clara lived in the house for many years then sold it to James and Anna McGowan in 1912 (Anna died in May 1912). James Mcgowan sold it to George McGowan three years later. George and Orra McGowan lived in the house for a few months then sold it to William Johns in 1915.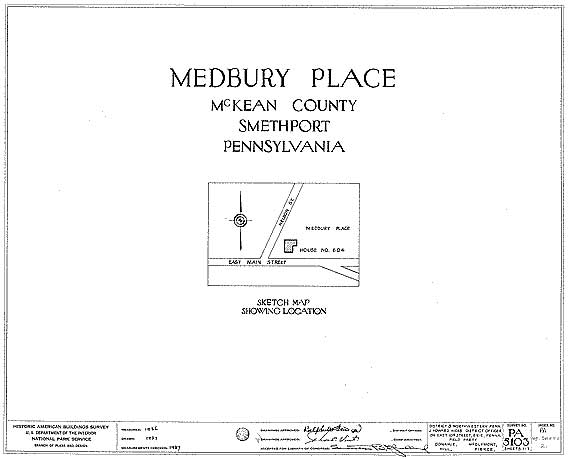 Click on picture to see blue prints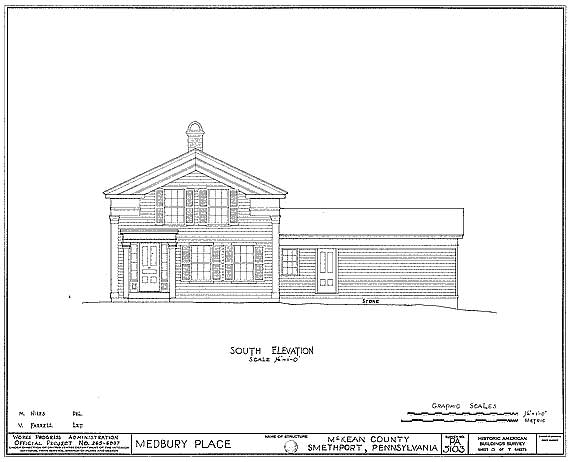 Click on picture for more blue prints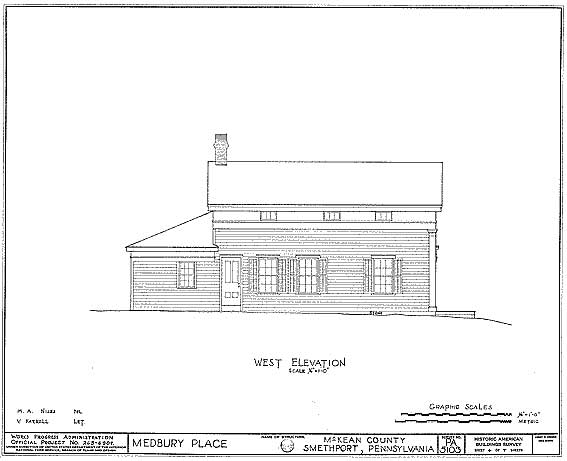 Click on picture for more blue prints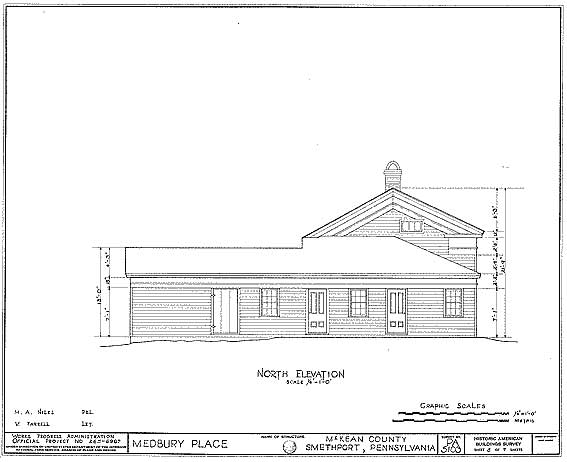 Click on picture for more blue prints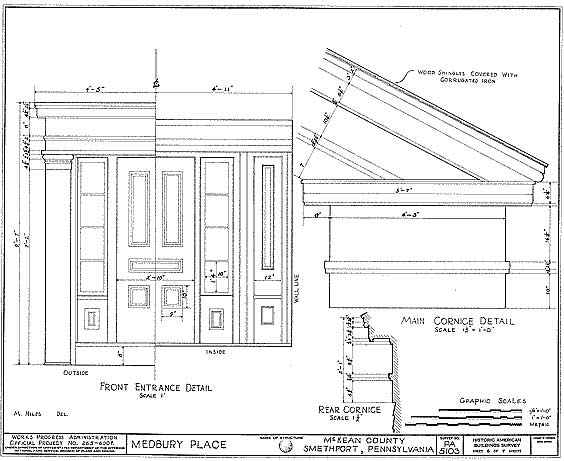 Click picture to return to top