Ralph E. Burdick Mansion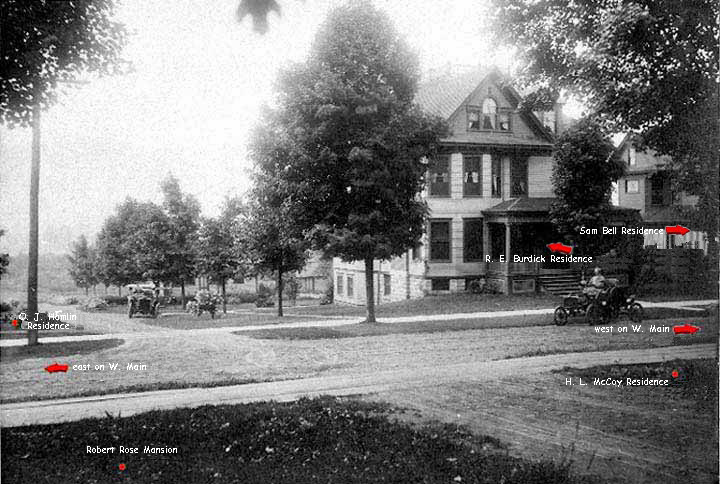 1001 W. Main Street
photo credit: R.C. Gleason Collection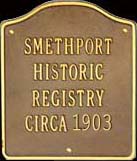 Click here to return to The Smethport Historic Registry



R.E. Burdick served as treasurer of Hamlin Bank.
He also was a photographer who shot some of the photos used in this site.

photo credit: R.C. Gleason Collection

Smethport Written Up.
Source believed to be
McKean County Democrat
1904

Last Sunday's Buffalo Expresscontained a fine half tone cut a portion of the Memorial day parade in Smethport, which was evidently taken by one of the staff connected with that handsome publication. Accompanying the picture was a brief, but interesting write-up of Smethport, which is not overdrawn in any particular. Smethport is certainly a very wealthy town, and no one who spends a day here during pleasant weather needs be told that more automobiles of the high grade and costly order are owned here than in any town of its size in the State. We all have to admit this without being told so by the Buffalo Express. This is what the correspondent says:

I lately spent several days at Smethport, the county seat of McKean county, Pa., finding it in its isolated situation very interesting.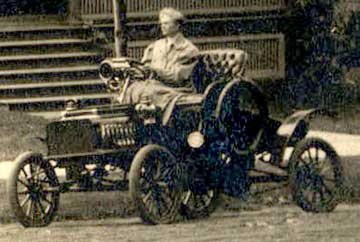 It is not quite so badly off as the town Artemus Ward wrote of which had only a plank road running into it twice a week, but a fellow who wants to get into or out of Smethport on Sunday will find his was beset with difficulties. He can, however, hire a rig, walk or buy an automobile. Most residents do the latter. I am told it is one of the wealthiest towns of its class in the country and i believe it, as the people can't get out to spend their money, but they do spend a lot on automobiles; almost every man in Smethport has one and pedestrians have to step lively. All makes are there from big steamers to little runabouts. The big machines predominate and it is novel to see the uses they are put to. I was walking one evening when a big auto drew up to the curb and the driver asked up to ride as he was going up to the house. It was the owner of a grocery and bakery and my companion sat with the driver while i rode in the rear seats with green onions, sacks of salt and sugar, bunches of pie plant and assorted breakfast foods.
Smethport has more children, large and small, to the acre than any city I ever was in. It would have gladdened the heart of Roosevelt to have seen the parade on Memorial Day with its almost endless line of bright-faced school children.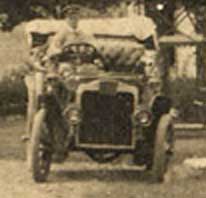 I think the picture ( printed on page seven) will bear me out in the assertion that there are plenty of handsome girls and brave youths in this Pennsylvania town. The writer went to Pennsylvania to visit his daughter and incidentally to visit the trout streams of that section. A man who catches and keeps trout less than six inches long is liable to a fine of $10 or ten days in the county jail. There is a man in Smethport jail now doing al little stunt of 550 days for having undersized trout in his possession and if I hadn't been conscientious and active in the throwing back process I might have been his team-mate. After fishing two days, getting lost ont he wild streams, falling in Robbins brook in eighteen inches of water and hacing to foot it six miles in wet cloths after dark in a cold rain with a net result of four trout of legal length, I was almost indignant when I found that I could take a can of worms, go down the street a few rods from the house and there under the mill dam within 100 yards from Main street, catch more and bigger trout than I got.
Stella Larson
SMETHPORT - Stella M. Larson, 86, formerly of West Main Street, died Friday in Sena-Kean Manor.

She was born Nov. 26, 1901, in Farmers Valley, a daughter of August and Mary Dohlstrom Larson.

She was a member of Trinity Lutheran Church of Smethport and the Ideal Rebekah Lodge #63 of Smethport.

Surviving are three brothers, Clarence H. Larson, Raymond T. Larson and Richard A. Larson, all of Smethport; two sisters, Laura M. Burdick of East Smethport and Jennie W. Kalb of Bradford; and several niecies and nephews.

She was preceded in death by three brothers, Arvid, Albin andEmil Larson; and a sister Nellie Herriman.

There will be no visitation. Friends have been invited to attend funeral and committal services at 1 p.m. Sunday at the Gary K. Drum Funeral home with the Rev. James M. Seeley, pastor of Trinity Lutheran Church of Smethport, officiating. Burial will be in Rosehill Cemetery, Smethport.


R. E. Burdick Residence 2006