1902: 911 W. Main: Orlo J. Hamlin Mansion is Built
Henry Hamlin's son/ grandson of original Orlo James Hamlin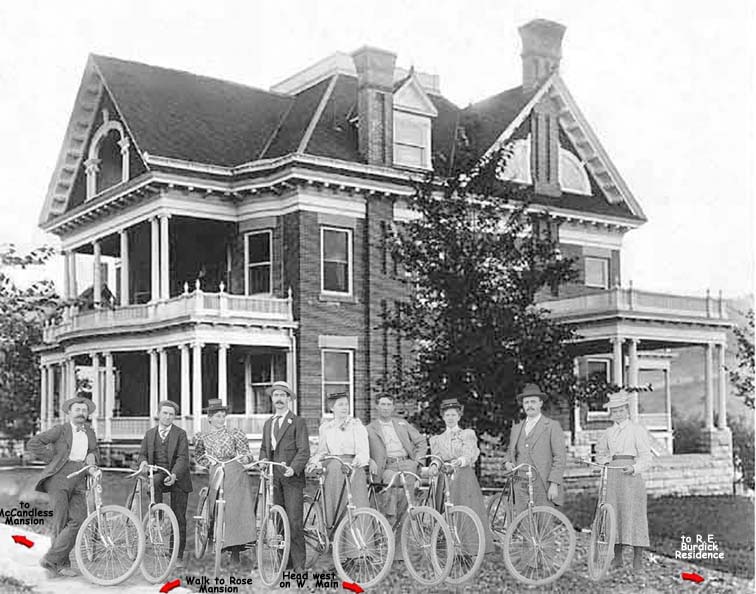 Photo credit: R.C. Gleason Collection
Click to see location in 2018


Great Southern Lumber Company


This picture is showing from the southeast end.


1898: O. J. Hamlin
son of Henry Hamlin
grandson of Orlo James Hamlin, Sr.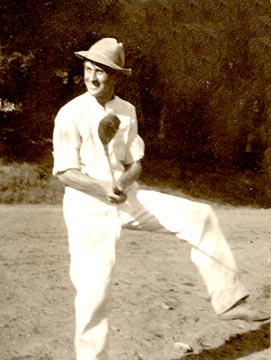 Orlo James Hamlin


Active in banking since 1892 in his native community of Smethport, where his family has long been seated, Orlo James Hamlin is president of the Hamlin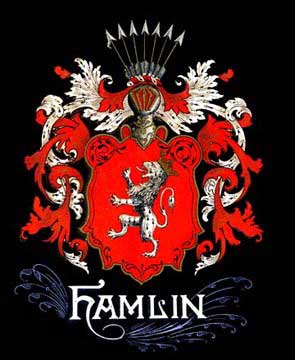 Bank and Trust Company and is connected prominently with a number of Smethport business enterprises.
Mr. Hamlin was born June 23, 1873, in Smethport, McKean County, Pennsylvania, son of Henry and Hannah L. (McCoy) Hamlin and a descendant of an old and distinguished family. He was of the ninth generation in direct line of descent from James Hamlin, who lived in London, England, in 1623, but who founded the family in Barnstable, Massachusetts, where he was admitted a freeman March 1, 1641. He died in 1690. By his first wife, Ann, he had several children, one of whom, also bearing the name James Hamlin, was baptized at St. Lawrence, Reading, Berkshire, England, April 10, 1636, and came to America in 1642 with his mother and sisters, settling at West Barnstable, Massachusetts; he married Mary Dunham.
Their son, Deacon Ebenezer Hamlin, who succeeded to his grandfather's property and his father's, later removed to Rochester, Massachusetts, where he became a deacon and an original member of the first church, but in 1742 removed to Sharon, Connecticut; he married (first) Sarah Lewis. Their son, Thomas Hamlin, born in Barnstable, Massachusetts, May 6, 1710, represented the fourth generation. His son, Nathaniel Hamlin, born June 7, 1738, in Agawam, Massachusetts, died in Sharon, Connecticut, was a merchant, and kept a house of entertainment for travelers at Sharon Mountain, was first lieutenant in the 3rd Company of Sharon, and later was a private in the Colonial forces in the War of the American Revolution; he married (first) Lucy Foster, and they had twelve children. The ninth of these, Asa Hamlin, born March 30, 1780, in Sharon, Connecticut, died September 8, 1835, in Smethport, Pennsylvania, received a sound education, studied medicine, and practiced his profession at Sharon with considerable success until about 1814, when he removed to Fairfield, New York, going to Salem, Pennsylvania in 1816, and in 1833 to Smethport, where he died September 8, 1835.
This founder of the line in Smethport, Dr. Asa Hamlin, practiced medicine often under difficult conditions, finding it hard to collect bills of money due him and leaving his family with little funds at his death. He was a federalist in politics and a Presbyterian in his religious faith. He married, December 26, 1802, Asenath Delano, who was born April 6, 1780, in Sharon, Connecticut, daughter of Stephen and Huldah (Doty) Delano. They had eight children.
The eldest, Orlo Jay Hamlin, grandfather of Orlo James Hamlin, was born December 2, 1803, and died February 13, 1880, in Smethport, Pennsylvania. Though a native of Sharon, Connecticut, he lived in Wayne and Bradford counties, Pennsylvania, from the age of eleven years, in 1814, and in Smethport after 1826. In 1824 he became a teacher of the pioneer school at Towanda, Bradford county. Disliking the work, he supported himself by sign painting, surveying and mapping and, against his father's wishes, read law twelve or fourteen hours daily until he gained the sobriquet of "the pale village student." In September, 1826, surmounting seemingly insurmountable hurdles placed in his way, he was admitted to the bar at the age of twenty-three. Soon afterward he came to McKean County.
He had many interests including agriculture and public affairs, and served as township collector, deputy postmaster, deputy prothonotary, register and recorder. Later became attorney general for Potter and McKean counties, Deputy United States Marshal to take the 1830 census, and State Representative (elected in 1832). In the winter of 1832-33 he urged a bill appropriating $20,000 for improvement of the east west State road through McKean county, and espoused extension of the canal up the north branch of the Susquehanna. Both bills were at first defeated, but the canal bill was afterward passed. He also organized a bill to introduce the Eighteenth Judicial District, embracing Potter, McKean, Warren and Jefferson counties.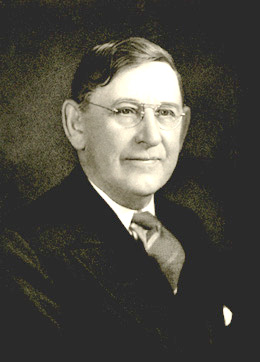 He practiced law only until 1851, when the condition of his health necessitated his retirement from active practice. Then he studied French, German, astronomy, geology and economics while confined with illness for thirty years. He did much writing, including a translation of "La Marseillaise" and much material on nature and the McKean County scenery. His description of of McKean County is preserved "Hazard's Register," and his speeches and writings are to be found in a history of his life and works, privately published in 1914. Orlo Jay Hamlin married, January, 13, 1828, in Norwich Township, in McKean County, Orra Lucinda Cogswell, born September 10, 1804 in Griswold, Connecticut, died April 17, 1881, in Smethport, Pennsylvania, daughter of John and Dolly Cogswell and member of an old Connecticut family. Orlo J. and Orra L. (Cogswell) Hamlin became the parents of four children: Harriet, Henry, John C., and Pauline E. Hamlin.
The second named of these, Henry Hamlin, Orlo James Hamlin's father, was born April 9, 1830, in Smethport, and he early became active in business arrairs in association with his fathers or others. He ran general stores at Clermont and Eldred, then interested himself in the oil and lumber industries. Perhaps his most important business activity was his association with others in the Great Southern Lumber Company, which built a modern city in Louisiana, under the name of Bogalusa, where the company's work was centered. There Mr. Hamlin and the others were active in the creation of schools, churches, houses and many progressive institutions. He was also instrumental in erection of one of the South's leading railroads, connecting New Orleans with Jackson, Mississippi.
Henry Hamlin also founded the Hamlin Bank & Trust Company, of which his son is president. Henry Hamlin was president of the First National Bank of Port Allegany Railroad Company, the Logan, Newark and other gas companies, the Fulton and Phoenix Gas Company of New York State, the Conklin Wagon Company of Olean, and the Great Southern Lumber Company. He was president of the Buckeye Gas Company of Cincinnati, and a trustee of the Fidelity Trust & Guarentee Company of Buffalo and the Minona Mining Company of Colorado.
He was a Democrat, but became a Republican when the new party was organized because he approved freeing the slaves. Henry Hamlin married, August 14, 1854, Hannah L. McCoy, of Smethport, daughter of Dr. William Y. and Charolette Augusta (Darling) McCoy. They became the parents of the following children: 1. Laena Darling Hamlin, born June 7, 1856, wife of Robert Hutchinson Rose, a McKean County lawyer and later a State legislature; they took up their presence in Binghamton, New York. 2. Emma Marion Hamlin, born December 26, 1857, wife of the Rev. John Heber McCandless. 3. Eugenia May Hamlin, born December 2, 1865, wife of Howard E. Merrill, a leading nurseryman of Geneva, New York. 4. Orlo James Hamlin, of further mention.
Orlo James Hamlin received his early education at St. Paul's School, Concord, New Hamshire, where he was graduated in 1889. He then became a student at Hobart College, in Geneva, New York, where he was graduated in 1894, after which he studied at Lowell's School of Business, in Binghamton, New York. Even before he completed his formal studies, Mr. Hamlin entered into business with his father as an associate in the firm of Henry Hamlin & Son, Bankers. This enterprise later came to be known as the Hamlin Bank & Trust Company. Mr. Hamlin's broad knowledge of conditions existing in Smethport and McKean County established him in a position of leadership and confidence in the district, and he rose in the organization of the Hamlin Bank & Trust Company until he became president in 1918.
Not only does Orlo James Hamlin continue effectively to head this banking institution, but he interests himself officially in other banking and business houses. He is a director of the First National Bank of Eldred, the Great South Lumber Company, of Bogalusa, Louisiana; the Bogalusa Paper Company;, the Big Indian Oil Company, and the Hamlin-Tanner Oil Company. A Republican in his political views, he has extensive fraternal and civic interests, belonging to the Benevolent and Protective Order of Elks, holding the thirty-second degree and being affiliated with the Knights Templar in the Free and Accepted Masons, and holding memberships in such organizations as the Conopus Club, the Bradford Club, the Masonic Club, and the Smethport Country Club. One of his very recent business interests is as a director of the Gaylord Container Corp., Inc. He is senior warden and a regular attendent at St. Luke's Protestant Episcopal Church.
Orlo James Hamlin married, at Geneva, New York, January 4, 1899, Mirabel Depew Folger, of that place, daughter of Charles J. and Susan (Depew) Folger. The Hamlins became the parents of three children: 1. Mirabel M., wife of Robert A. Digel. 2. Hannah McCoy, wife of E. O,Neill Kane, 3d. 3. Susan, wife of Lowell S. Oakes.


Invitations out at Orlo J. Hamlin's Wedding
McKean County Miner
December 23, 1898
Page 3, Column 2
Invitations are out for the marriage of Mr. Orlo J. Hamlin of this place and Miss Mirabel Depew Folger, daughter of Mrs. Charles Worth Folger, of Geneva, N. Y., to take place at Trinity church. Geneva, Wednesday evening, January 4th, 1899, at 7 o'clock.
Orlo J. Hamlin has purchased a new seven passenger White steamer through the agency of F. H. Reed. The new car will be delivered some time this week.