West Main Street 800 block heading east
EXPLORE West Main Street Smethport, PA Wilds 1895: Scroll Right to Left using / on Arrows & Dots!



photo credit: R. C. Gleason Collection

Click on the arrows to move up and down the street. The dots indicate hot buildings that have information to read when clicked on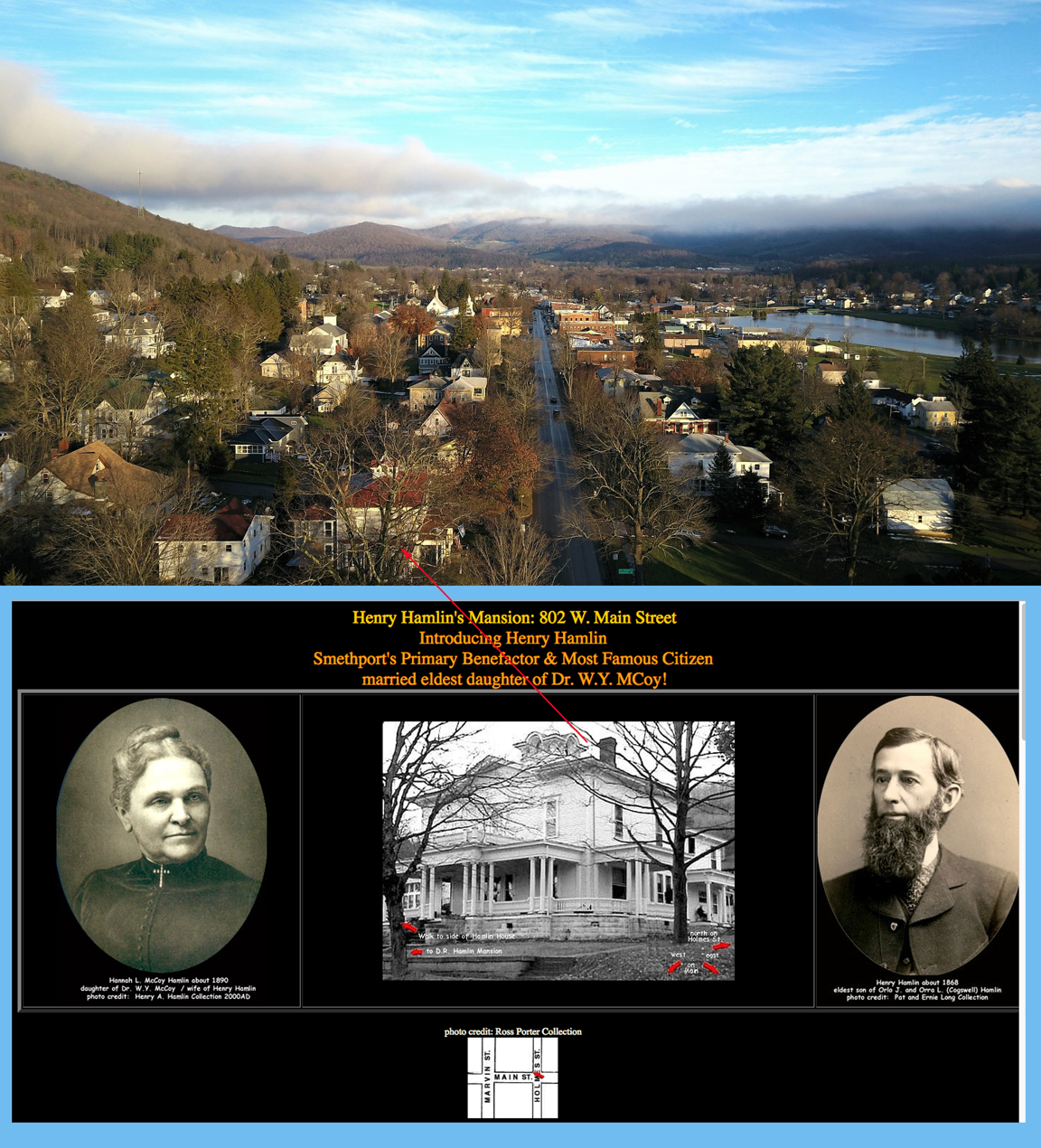 McKean County Miner
Smethport, Pa., July 5, 1895
page 3 column 3
A stranger while on a short sojourn in our town remarked on the beauty of Smethport, with its fine county buildings, handsome residences and well kept lawns, but added that he saw no means of lighting the streets at night, and when informed that they were left in darkness, he was greatly surprised, and Smethport's beauty lost half its charms, as no town that keeps pace with the times allows its streets to go unlighted.
.