S. E. Johnson & Co.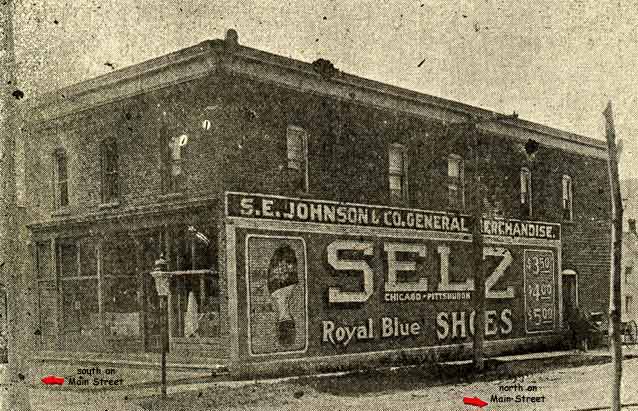 photo credit: A. J. Puhl

Current Location: Napa Auto Parts

A house which from age has come to be a landmark in Port Allegany and which, in fact, has grown up with our town is that of S. E. Johnson & Co., dealers in general merchandise. This sterling house was established by its present owners in 1892 and during its existence has had a career of uninterrupted prosperity. It is located on the corner of Main street and Tabel avenue having a store front of 40 feet. S. E. Johnson & CO. have a veritable department store, the different branches being completely stocked with full line of staple aand fancy groceries, dry goods of every description, clothing, boots and shoes, everything being up-to-date and all kinds of chick feed. Mr. Johnson is eminently progressive, practical and capable, and is noted for his square and honorable dealings. He is a native of Port Wisconsin and is numbered among Port Allegany's solid and most influential citizens. He has served nine years as councilman. Mr. Johnson is prominent in all circles and his agreeable social qualities has marked for him a host of friends.