1900: The John A. Weinman Mansion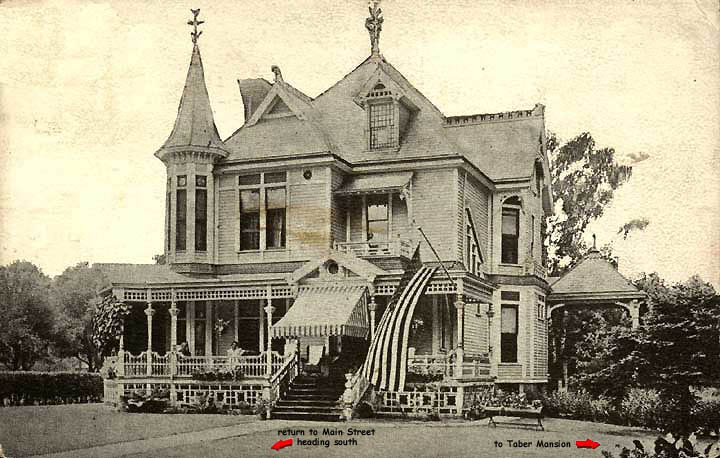 photo credit: John G. Coleman Collection

John A. Weinman -was born in Honcock, Delaware County, New York in 1855. He received his education in the common schools and learned the blacksmith trade at an early age. After spending twenty-two years at the blacksmith trade he went into the chemical business with Adam Weinman. In 1899 he came to Port Allegany and bought out the share of Adam Weinman and since that time has had full charge of the Weinman Chemical Company. Mr. Weinman is treasurer of the Port Allegany Gas and Oil Company, treasurer of the Dolley Gas Company and a stockholder in each. He is vice president of the Standard Charcoal Company of Bradford and a stockholder. He is a director of the First National Bank and has been one of Port Allegany's efficient councilmaen for twelve years. He is a member of the Liberty Lodge No. 505, F & A.M. Knights Templar and a member of the Mystic Shrine. He is a thorough business man, honest and honorable in his dealings with his fellowmen, which has won for him the fullest confidence and respect of his associates and the general public.

WEINMAN CHEMICAL COMPANY

An enterprise that has assumed considerable prominence i the commercial and industrial world of Port allegany is that so ably conducted by J.A. Weinman. This industry is well and favorably know throughout this section as the chemical works, located about one-fourth of a mile above Port allegany on a branch of the Allegany river known as Protage Creek. The products of this company are wood alcohol, acetate of lime, hardwood charcoal and tar. These are manufactured from beech, birch, and maple and are sold throughout the united States and Canada. This staple enterprise employs about fifty men and consumes twenty-four cords a day. It was established in 1900 by Adam Weinman and J.A. Weinman , Later J.A. Weinman purchased the share of Adam Weinman, since that time Mr. Weinman has operated the plant.

In 1903 Mr. Weinman with five other partners established the Liberty Wood Products Company at Liberty, Pa. this plant employs about fifty men and the products are the same as the Weinman Chemical Company. this enterprise was run by this company but a short time when it was purchased by J.A. Weinman.

These two enterprises are run with credit both to Mr. Weinman and Port Allegany.