1895: Corner of Fulton and Water Street Looking East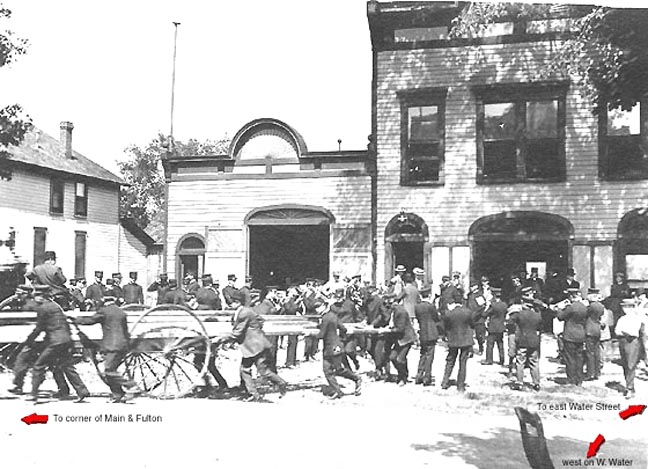 photo credit: Smethport Fire Department Archives
This is the Smethport Hose Company which was located on the east corner of Fulton and Water Street, where the current parking lot of the Hamlin Bank is located. Straight across from the hose company is the Baptist Church. It burned down on December 17, 1898.

The picture shows a piece of the equipment used in 1895. To learn more about the equipment used, click on the department in the picture.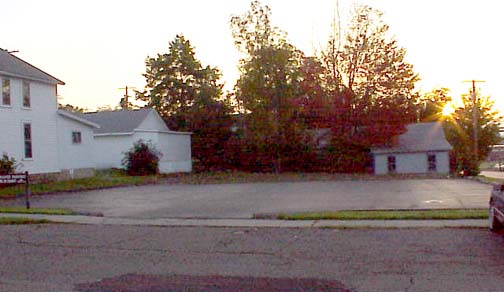 This is the site of the Smethport Hose Company. It is now a parking lot.