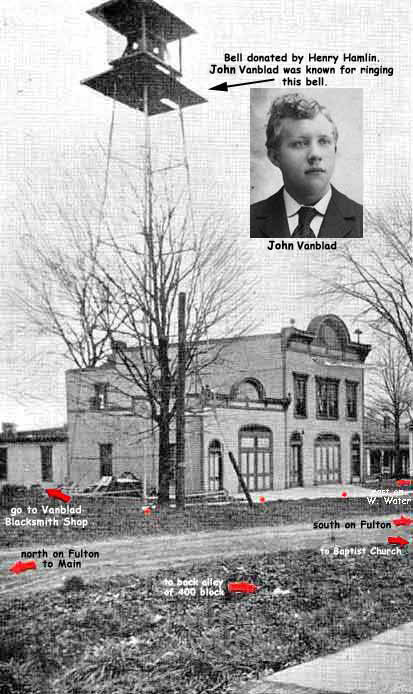 photo credit: Smethport Fire Department Archives
1881: Smethport Hose Company
Located on Fulton Street is the old Smethport Hose Company. In 1960, a new facility was constructed on Nelson Street where it remains today.
The old fire department was used as a fire department headquarters until they demolished the building.
In 1973, the old building was demolished when they had completed the new headquarters.
Click on the building or the tower for more information about the fire department or the bell ringer.