Inside Palmer's Livery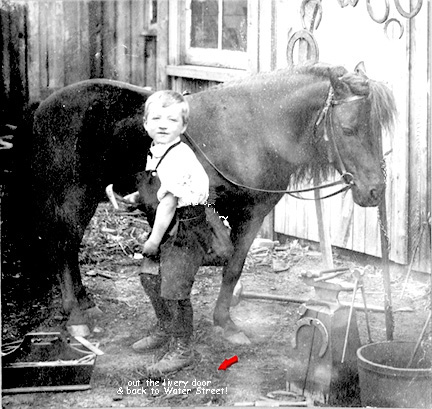 photo credit: R.C. Gleason Collection

This is the inside of the Palmer's Livery. This is a picture of a little boy putting a shoe on a
horse. Around 1895, this was about the only form of transportation so it made the livery a very
popular and important place.