Ben Hagman's House
click to go back to go to Clermont home page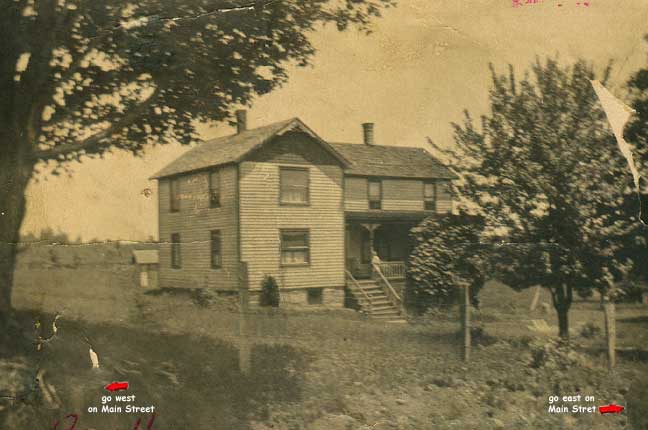 photo credit:

The Hagman Homestead

This was the third residence in the Clermont area for Bengtand Hannah Marie Fern Hagman. Bengt joined the sea of Swedish immigrants, arriving alone in Sheffield in 1885. Two years later his wife Hannah and her daughters Josephine and Carrie joined him in The Patch, the Buffalo Coal Company houses across from the Clermont school.

Eleven other children were to be born, as the Hagmans moved to a farm along the Clermont-Norwich Road, and later to this house on the corner of the Milesburg Turnpike (Pine Street) and the new (1930) road to Marvindale (built by Aaron Hellman, and now occupied by George and Jean Farrell.

Their children included Ebba (5-14-94 to 4-3-85, married Albin J Anderson); Esther (8-13-99, married Clair Flickinger); Margaret (married Francis Jones); Theodore (1904-1904); Hilda (1-08-07 to 2000, married CC Suppa); Alma (b 6-16-05) Carrie; Josephine; Lillian (1-10-91 to 1972, married John Anderson); Fred (married Anna Anderson); Gustave (b 2-27-96, married Ruth Depew); Carl (married Rose Provin); Oscar (b 10-10-98) and Gerhardt (b 9-22-02)

The Hagmans still reside in McKean County, with some descendants still in Clermont.