1940: Bernard Ball's patents' improve 10 pinsetting machines

On November 12, 1940 Bernard A. Ball patented a new tenpin setting machine which he named the Spot-O-Matic pinsetter. Mr. Ball's business, Holmes and Gilfillan, produced pinsetting machines using the Backus patent invented by J. Clayton Backus. After Bernard invented the Spot-O-Matic pinsetter the company used his own patent to produce pinsetters. His new pinsetting machines placed the pins on th lanes much more easily. They also ran much smoother then the old machines and was much easier for the user to handle.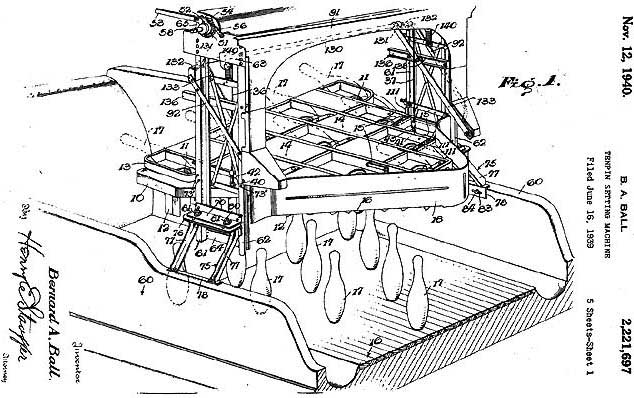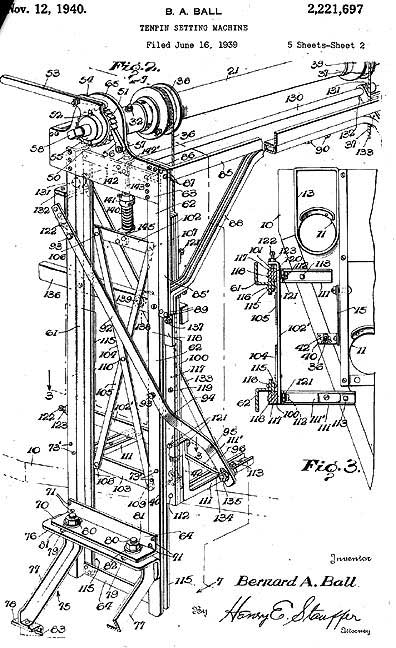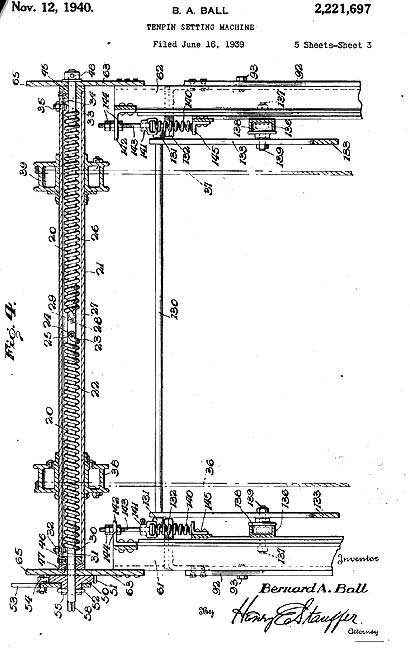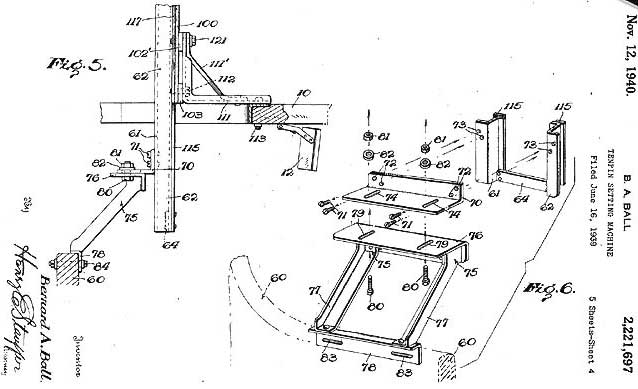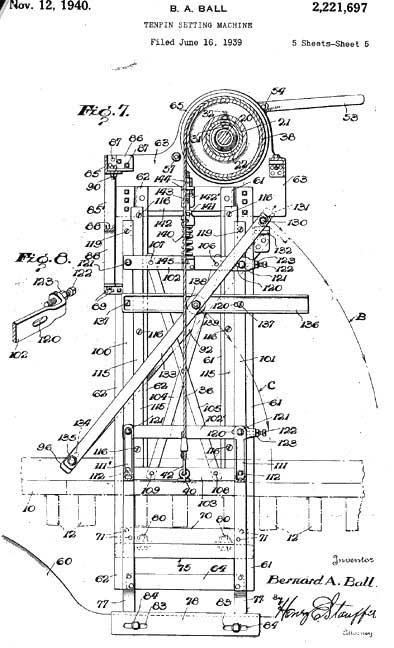 research of United States Patent Office done by Mary Pierotti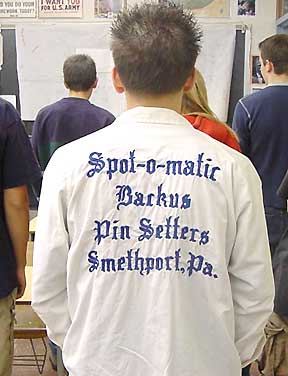 Smethporthistory.org student historian GREG PIEROTTI models
an historic Backus Pinsetter Manufacturing shirt
from the Pierotti Family Collection at the SAHS Planet Smethport headquarters.

To Bernard Ball page
to Holmes and Gilfillan main page
to Smethport History main page