1894: Birth of Holmes and Gilfillan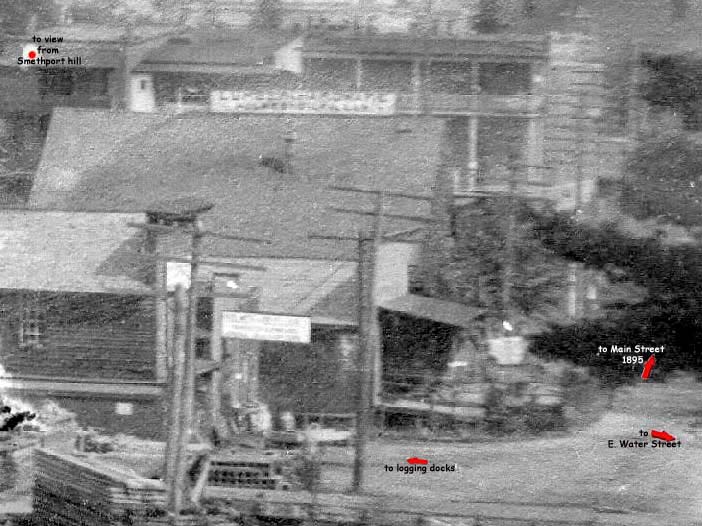 photo credit: Ross Porter Collection
McKean County Democrat
May 16, 1912
Holmes and Gilfillan- Still Believe In Smethport
Enlarging and Improving their Big Plant.
Will Erect a Mammoth Brick Building.
For the accommodation of their patrons and their increasing business Holmes & Gilfillan have acquired more ground, and are now extending their lumber and builders' supply yard. The demand for coal of all kinds has been such that they find it necessary to have a greater supply on hand and a new railroad switch is being built for their use, along which the coal yard will be located.
This enterprising firm have broken ground for their new factory plant. The main building will be 41x156, with a wing 60x76, all of wich will be built of brick, cement floors , and fire-proof construction, and equipped with automatic sprinklers throughout.
A large gas engine will be installed together with all latest and modern machinery, so that when completed it will be one of the most up-to-date factory plants in Northwestern Pennsylvania.
A concrete wall will be built along the creek, and a new lumber storage building, barn, etc, will be erected thereon. The saw mill will start next week. Quite a quanity of logs will be shipped to the mill by rail,. in addition to those now in the pond.
On March 1st, 1894 F. L. Holmes and Alba J. Gilfillan founded a retail and wholesale lumber establishment on Water and Mechanic streets in Smethport, PA. Consequently the firm was named Holmes and Gilfillan after its owners. Both men were also sales agents for the American Extract Company. Mr. Holmes was in charge of the office while Mr. Gilfillan went on the road as a sales representative. The company also added builders supplies to its services a short time after it was founded. A saw mill was also added from 1908 to 1922.
In 1906 Holmes and Gilfillan decided to combine forces with J. C. Backus of Backus Company. They decided to use his patents to begin producing 10 pin pinsetting machines. The Backus Pinsetters quickly became a big part of the business. On July 1, 1919 Holmes and Gilfillan was incorporated as a business with Mr. Gilfillan as president, Mr. Holmes as vice-president, and Bernard A. Ball as secretary. In 1932 Mr. Gilfillan died and Mr. Holmes took over as president of the company. He did not last long as president passing away in 1933. Mr. Ball succeeded as president and in 1936 reorganized the firm after buying the interests of the estate. He became the sole owner of the company and operated it as the Holmes and Gilfillan Company. The company kept producing pinsetting machines off the Backus patent til Mr. Ball created the Spot-O-Matic pinsetter. Mr. Ball was forced to shutdown part of it supply lines during World War II because of lack of materials and equipment. He passed away in car crash on the way to Jamestown, NY in am attempt to obtain steel for the business.


photo credit: Ross Porter Collection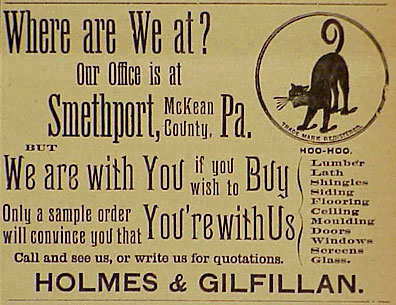 photo credit: Ross Porter Collection
2001- Photo of Pinsetter Factory, ( Zaleski's Vinyl Outlet)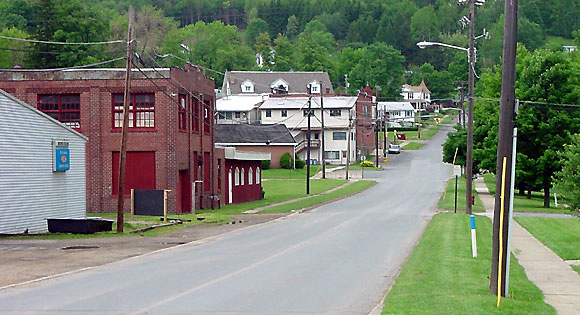 photo credit: Greg Pierotti