1971 Apartment-Hotel Project
Providenciales Island, British West Indies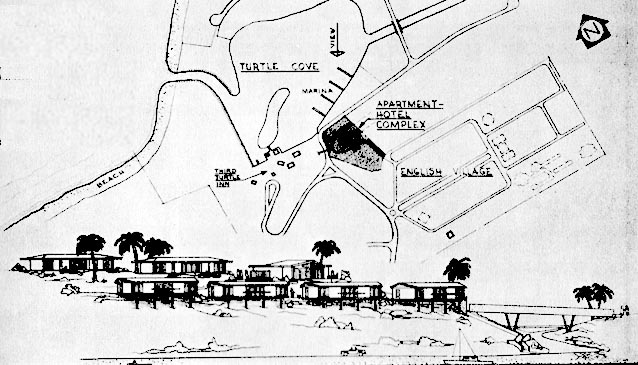 The first stage of this small inn is under construction (1971), employing much natural wood and native stone. The site is a ridge adjacent to and overlooking a lovely lagoon and the ocean beyond. Another pleasant spot for a holiday in the Caribbean.
Back to Main Page