Dr. Sylvanus Freeman Mansion
Famed Civil War Surgeon's residence on Rosehill Avenue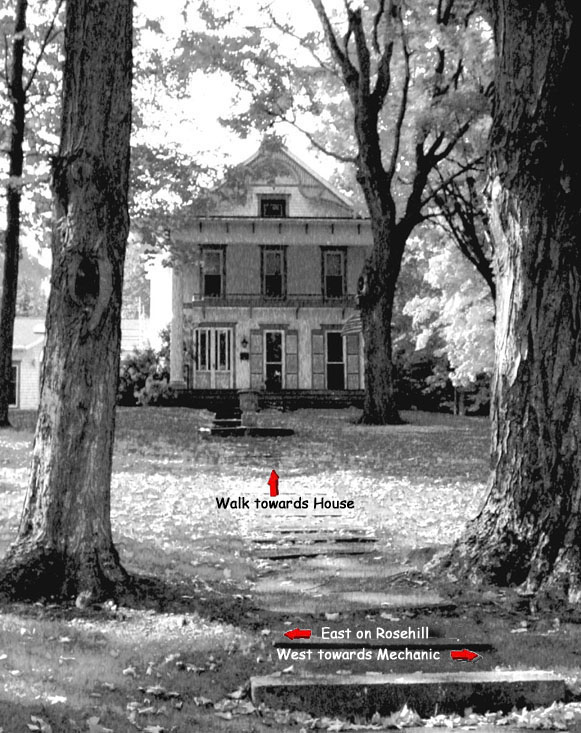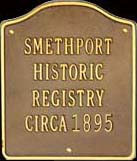 photo credit: Lester Jordan, Jr.
Visit Freeman Sanitarium at 110 E. King St.
Read Dr. Freeman Obituary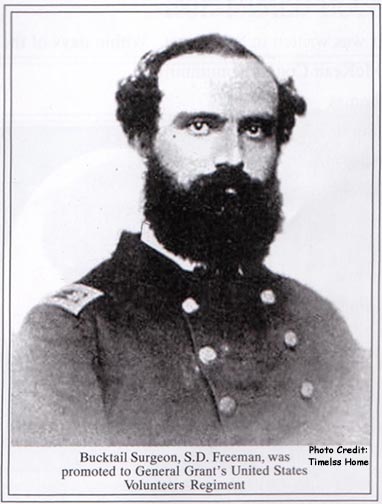 Dr. S. D. Freeman was born in Potter County January 29th 1820. When he was 3 years old her moved to Shippen Township, McKean County. He attended Elementary school here, and always wanted to be a doctor. He learned and studied the trade himself until her was good enough to become a physicians assistant. He assisted Dr. Wisner who was a doctor of the borough at that time. One year later, he attended the Buffalo Medical University. He graduated with high honors and immediately following, started his profession in Smethport.

Dr. Freeman became surgeon of the Bucktail Regiment in 1861. In October 1862. he was promoted to medical director and was stationed in Baltimore. He was part of the North-West Department, with it's headquarters at St. Paul during the Custer Campaigne against the Indians. After the war he was promoted to Lieut.-Col.

Dr. Freeman was also a part of the Committee on Foreign Relations of the U.S. Senate, and visited Mexico in 1867 with the Committee. He was considered on of the best surgeons in this part of the Country.

Dr. Freeman was married to Miss Lucretia A. Reisdorph in 1855 with 3 daughters: Kate, Ella, and Bessie. They later Divorced.
Just a few years before his death Dr. Freeman established the sanitarium at 110 East King Street. He was named Comrade of the McKean Post. Which was in charge of No. 347 G. A. R., also of McKean Co. Medical Association, and was once a president.