MORE INFO ABOUT HAMLIN BANK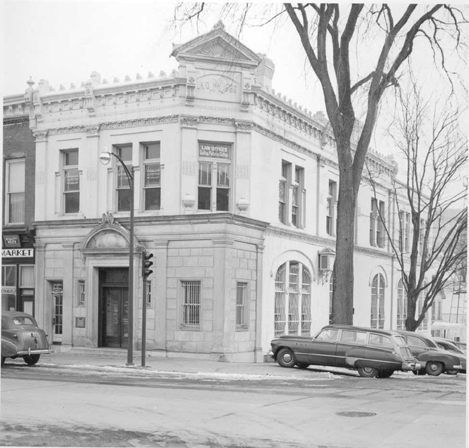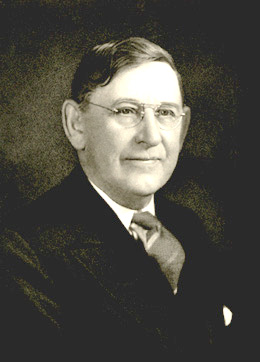 Orlo J. Hamlin, Henry's son, was admitted as Henry's partner in 1896. In 1897, the bank became known as the "Banking Office of Henry Hamlin and Son". In 1902, the institution was incorporated as the "Hamlin Bank and Trust Company". Orlo was the president from 1918-1960.

Robert A Digel, Sr.


Robert A. Digel, Sr., Orlo's son-in-law, served as president of the Bank
& Chairman of the Board from 1960 until 1992.

photo credit: Hamlin Bank and Trust Archives
In 1922, a new stone front (as shown above), offices, and modern vault was installed to Hamlin Bank. In 1933, the glass plate windows were broken which was caused by a fire that also damaged other buildings as well.