McKean County Courthouse Foundation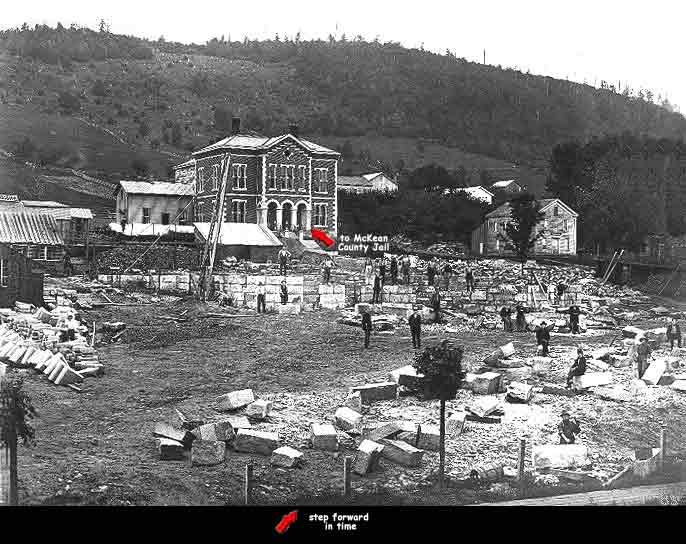 Above is a photograph of the third courthouse being constructed. This building was constructed in 1880, one year after the second courthouse was torn down. This building was 70 feet wide and 120 feet deep.The McKean County Jail is pictured in the backround.
photo credit: McKean County Historical Society
Phases of the McKean County Courthouse
This McKean County Courthouse was built by a Buffalo native by the name of Milton Earl Beebe. He was born to the parents of Justus T. & Harriet C. Beebe on November 27, 1840. He was born in Cassadaga in Chataqua County. He was the eldest of four children, two boys and two girls. He was a popular architecht in Buffalo and came to McKean County to build courthouses in Warren and Smethport along with two other courthouses in Huntingdon and Cambria for $100,000 each. Click here to read more on Mr. Beebe.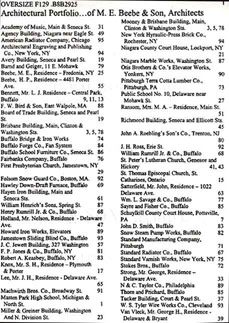 Click on thumbnail to go to full size picture.
The list above lists buildings that Mr. Beebe designed. To see pictures of some of the buildings click here.