photo credit: Ross Porter Collection
1894: Birth of Holmes and Gilfillan on Mechanic Street
would manufacture JC Backus patented "Backus Pinsetter" & evolve into the Spotomatic



operation would eventually spread all the way down Mechanic Street.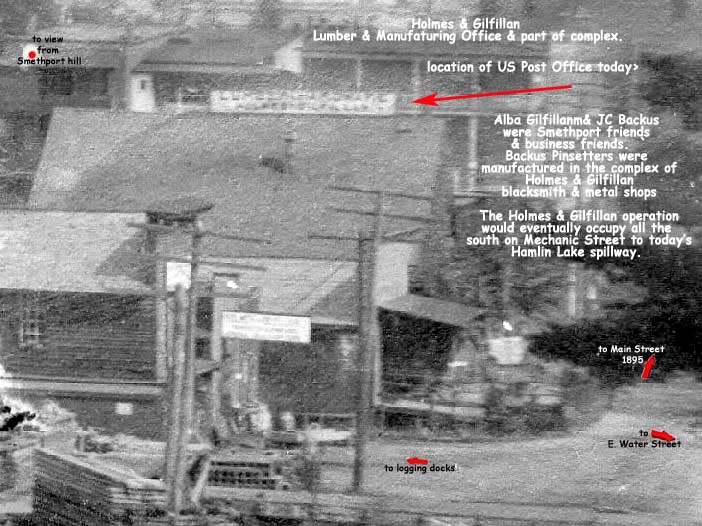 photo credit: Ross Porter Collection

On March 1st, 1894 F. L. Holmes and Alba J. Gilfillan founded a retail and wholesale lumber establishment on Water and Mechanic streets in Smethport, PA. Consequently the firm was named Holmes and Gilfillan after its owners. Both men were also sales agents for the American Extract Company. Mr. Holmes was in charge of the office while Mr. Gilfillan went on the road as a sales representative. The company also added builders supplies to its services a short time after it was founded. A saw mill was also added from 1908 to 1922.
In 1906 Holmes and Gilfillan decided to combine forces with J. C. Backus of Backus Company. They decided to use his patents to begin producing 10 pin pinsetting machines. The Backus Pinsetters quickly became a big part of the business. On July 1, 1919 Holmes and Gilfillan was incorporated as a business with Mr. Gilfillan as president, Mr. Holmes as vice-president, and Bernard A. Ball as secretary. In 1932 Mr. Gilfillan died and Mr. Holmes took over as president of the company. He did not last long as president passing away in 1933. Mr. Ball succeeded as president and in 1936 reorganized the firm after buying the interests of the estate. He became the sole owner of the company and operated it as the Holmes and Gilfillan Company. The company kept producing pinsetting machines off the Backus patent til Mr. Ball created the Spot-O-Matic pinsetter. Mr. Ball was forced to shutdown part of it supply lines during World War II because of lack of materials and equipment. He passed away in car crash on the way to Jamestown, NY in am attempt to obtain steel for the business.


photo credit: Ross Porter Collection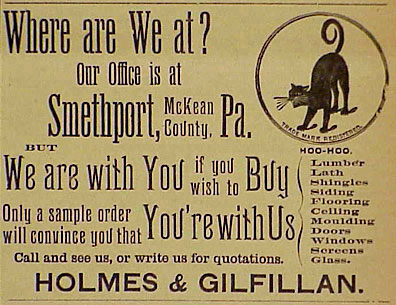 photo credit: Ross Porter Collection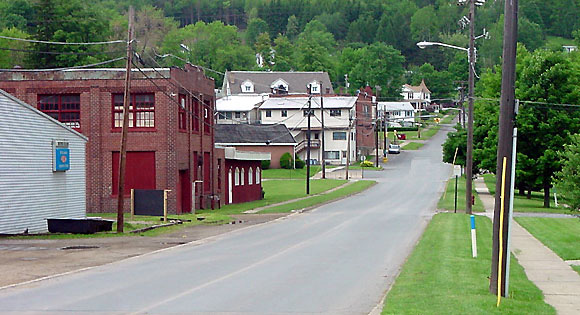 photo credit: Greg Pierotti