Cottage House Restaurant 1983-2010
202 S. Fulton Street, Smethport, PA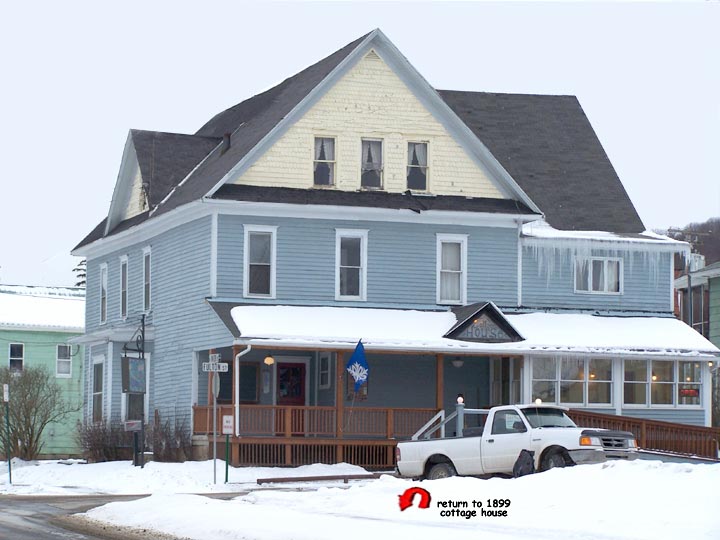 The Cottage House Restaurant, as it looked prior to its destruction by tragic fire on December 17, 2010,was listed on the Smethport Historic Registry in 2007. had been in operation since 1899.
In 1929 the Connors family purchased the Cottage House and they maintained the operation in the previously-established manner. Clyde H. Mong changed the name to "The Fulton House" when e acquired the property in 1950. The next thirty-two years brought a series of owners, each of whom made changes to reflect their own personalities. In 1983 the bsiness was purchased by Tom and Linda Simons who have renovated it to its present state in an effort to revive the nostalgia of a bygone era.

Other recent owners include Deborah Babcox, Michael & Connie Kandare and present owner Mick Caulkins.