200 Block Main Street
Location of William Kerr's Theatre & William Kerr's Jewelry Store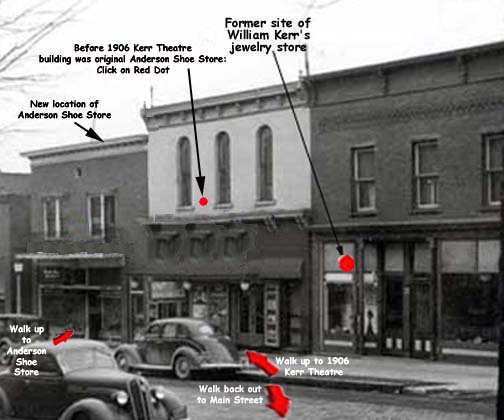 photo credit: John G. Coleman Collection
See 2005
View Sanborn-Perris Map
Mr. William Kerr was a jeweler from 1890 until 1911. During this time period, there were a number of jewelry shops in Smethport. Along with his jewelry business, he had a theater and a toy company.
These are original ads for Kerr's Jewelry Store from the 1907 and 1908 McKean County Miner.
(Click on the small picture to view a larger version)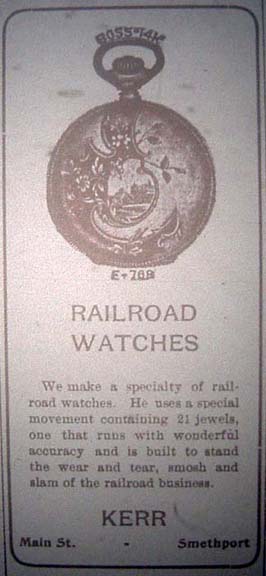 This ad displays a Railroad Watch that was produced by Kerr Jewelry. The ad was featured in a 1908 issue of the McKean County Miner.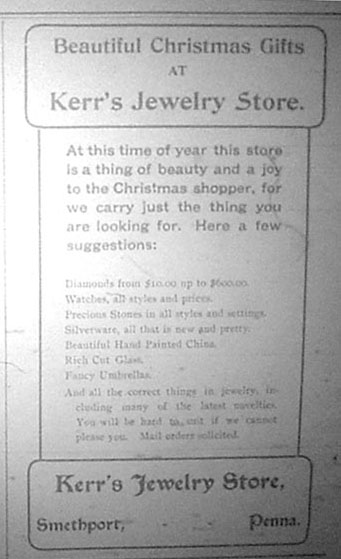 This ad was displayed in the December 12, 1907 edition of the McKean County Miner. It is advertising Christmas gifts for Kerr Jewelry. Mr. Kerr used glass from Smethport's local glass factories in many of his products.
1909 Sanborn-Perris Map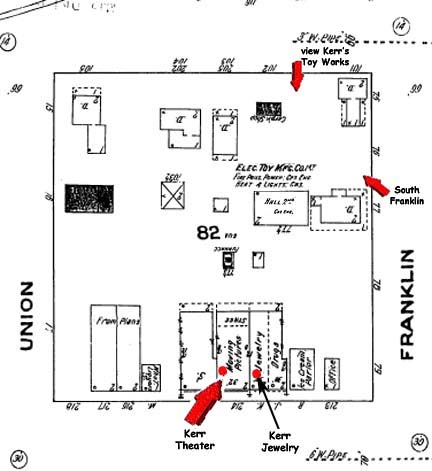 photo credit: Sanborn-Perris Insurance Map - Michael Arthurs Collection
2005: William Kerr's Jewelry Store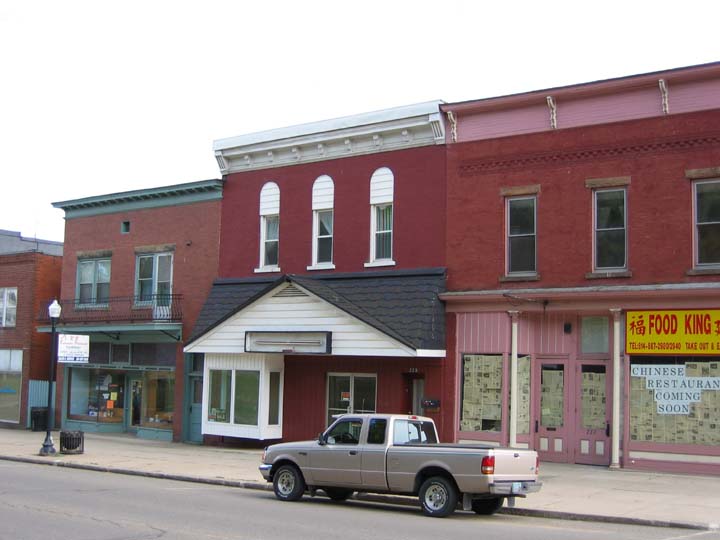 photo credit: Kayla Lincoln