200 Block Main Street
1906: William Kerr's Moving Picture Theatre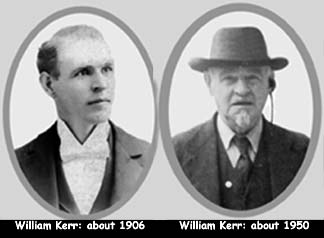 Kerr Moving Picture House becomes "Blatt Bros." and then becomes "Star Theatre"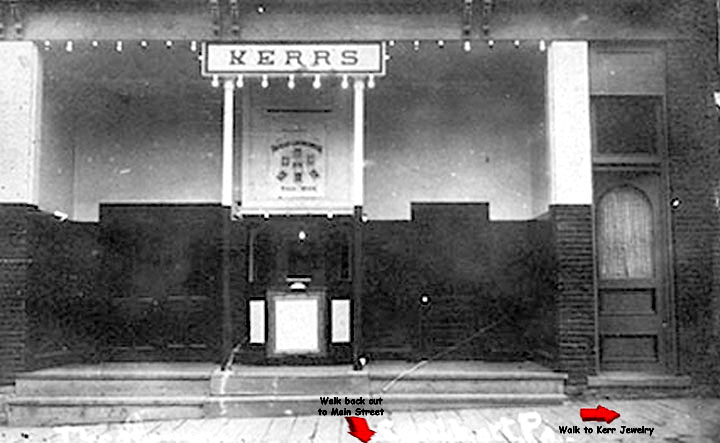 photo credit: John G. Coleman Collection
View location on Sanborn-Perris Ma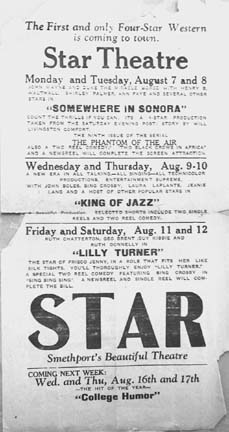 William Kerr's original occupation was a jeweler. However, in 1906 he purchased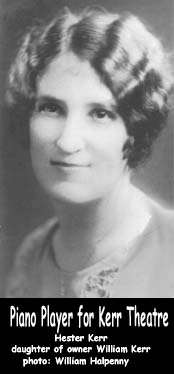 property at 223 West Main Street, Smethport, PA, and opened Kerr Moving Picture Theater. The original offerings of the theater included stage shows and silent movies. His daughter Hester provided the music, including instrumentation and vocals. During his ownership of the theater, he lived in the apartment upstairs. The theater was later leased to Blatt Bros. of Pittsburgh and was operated as the "Star Theater." The property was deeded to Hester and her husband, William O. Halpenny, in 1946 and the theater continued to operate as the Star Theater until it was closed and sold in 1962 to Wallace Anderson of Mt. Jewett, PA.
Purchase of Star Theatre (McKean County Miner-March 3, 1910)
-W. J. Kerr has purchased the Star moving picture show of Percy Brown and took charge of that business on Monday. This place of amusement has enjoyed a good patronage in the past and under the management of Mr. Kerr we have every reason to believe that it will continue to merit the popular favor of Smethport's amusement seekers, Mr. Brown at this time has not fully decided what business he will enter, but he is contemplating entering a similar business in Buffalo.
Star Theatre Invention (McKean County Miner-June 16, 1910)
-W. J. Kerr, proprietor of the Star picture show has invented a patent-shutter for a moving picture machine, which promises to be a most useful contrivance, which will well repay the inventor for his efforts. The present attachment now in use is responsible for the flicker of moving pictures, which is impossible to overcome. Mr. Kerr's attachment is constructed so as to entirely eliminate this trouble. The contrivance was tested on Tuesday and Wednesday evenings and the results were perfect.
-W. J. Kerr Is Enlarging and Improving His Picture Theatre (McKean County Miner-June 20, 1912)

The Star moving picture theatre, owned and managed by W. J. Kerr, on Main street, is undergoing quite extensive improvements, and when completed it will be as up-to-date a little theatre as can be found in this section.
The partition across the building is being set back about ten or twelve feet giving that much more room in the auditorium. The space under the stairway is also being utilized which makes it about four feet wider, which will increase the seating capacity over 100. A door is being cut through the east wall near the curtain, which will add to the ventilation as well as make a suitable fire escape. The interior will be repapered and repainted, and several other minor-improvements are under way.
1909 Sanborn-Perris Map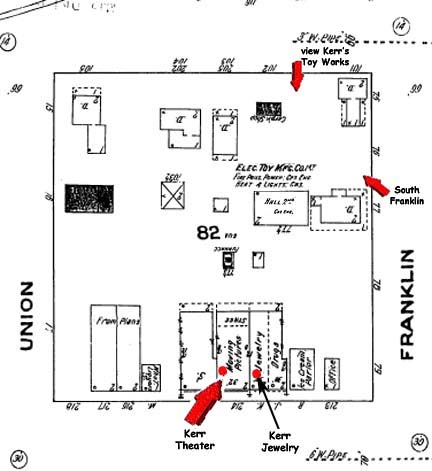 photo credit: Sanborn-Perris Insurance Map - Michael Arthurs Collection