1881: The Rockwell House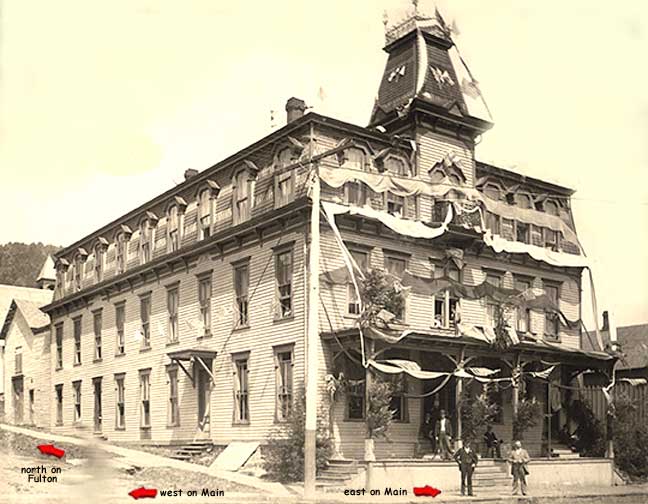 WOW: animation: RAISING OF THE IMPERIAL!
to location 2001
see location on map
Not many people are left who can remember this huge, beautiful building, known originally as the ROCKWELL HOUSE. Those who do, however, describe it as nothing less than an absolute marvelous palace. The hotel, which was located on West Main Street, was constructed between 1880-81 by S. J. Rockwell, who then named it the Rockwell House. He remained the proprietor for a only a few months. (This picture was taken July 4, 1898. Smethport made all of their hotels and other places of business look marvelous with ribbon and flags on the Fourth of July.)

Following Rockwell were three other proprietors, and then the hotel was purchased by H. B. Vincent, who renamed it the Chautauqua House. The first advertisement for it appears in the February 5, 1886 of The McKean County Miner, whereit's listed as the Chautauqua House with proprietor H. B. Vincent, J. L. Thomas, and then Burgess Daniel Bacon became proprietors after Vincent. Originally, it had three floors. Later, there was a fourth floor added to the building.


The Opening of the Rockwell

McKean County Miner Feb. 10, 1881


We understand that the Rockwell hotel or rather the "Central Hotel" as it has been named will be opened to the public about the first of March. It is a well arranged house and is being finished in good style. The painting and graining are especially fine. The graining was done b Mr. Humes, of Williamsport, and is one of the finest jobs of the kind we ever saw.




The Best Hotel in Smethport

McKean County Miner Feb. 8, 1895

Do you know that there is no better hotel in Smethport to stop at for a day or week, than the Chautauqua House. The table service is excellent, and there is no more accommodating host than Dan Bacon. Try the Chautauqua House when visiting Smethport and you will be satisfied.
See Location in 2001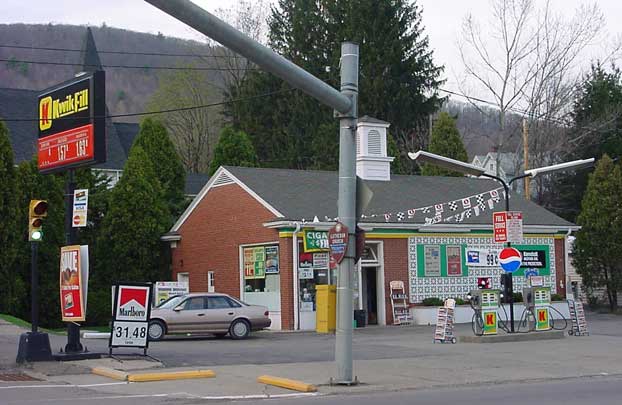 photo credit: James Freer